Legalities of Marriages and Civil Partnerships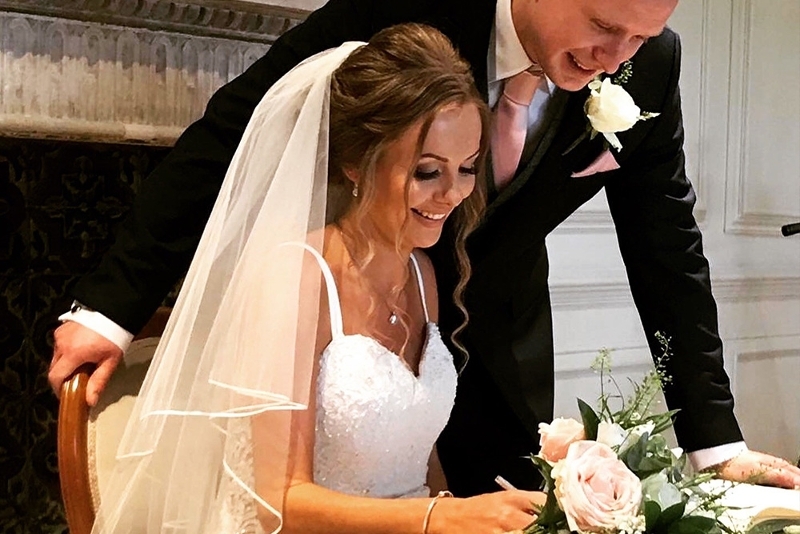 What is the difference between a Marriage and a Civil Partnership?
If you do not want to get married you may choose to formalise your partnership and you can do this by entering into a civil partnership. A civil partnership affords you the same legal rights as a marriage and is very much a question of personal preference. The rules and application procedure are exactly the same for both (see below). In terms of the event itself, the key difference is that marriage is a verbal contract so you must say specific words during your ceremony and a civil partnership is a paper contract therefore, by definition, your ceremony will be much shorter. This is why some people choose to enhance this with a commitment ceremony.
In order to get married or form a civil partnership you must:
be over 18
be legally free and of sound mind to get married or form a partnership
attend a notice of marriage or civil partnership at the Register Office in the district where you live
Booking your Ceremony
Once you have decided on a venue and provisionally agreed on a date and time, you must contact the Register Office to book your registrar - it is very important that you do this, as the sooner you contact us, the best chance you have of securing your preferred time. At this point, we will take some provisional information from you, along with a non-refundable booking fee. This will secure your date and time in our diaries. If your ceremony is more than 6 months away, we will email you to confirm your booking and instruct you to contact either ourselves or your local register office 4-6 months before, to book an appointment to give notice.
A notice essentially allows you to get married or have your civil partnership and must be taken at least 28 days prior to the event and without this your ceremony will not be able to take place. If your ceremony is less than 6 months away, we will either book a notice appointment for you at the same time, if you live in our district, or advise you to contact your local registration district as soon as possible.
For more details about giving notice and the full list of legal requirements please click here.
Urgent Weddings
In some exceptional circumstances it is possible to conduct a marriage or civil partnership within a shorter timescale. Please contact us as soon as possible on 01635 279230 so that we can discuss this with you in more detail.