Aldermaston Wharf Lifting Bridge is being refurbished.
West Berkshire Council will be undertaking major refurbishment works on Aldermaston Wharf Lifting Bridge
on
19 September 2023
09:02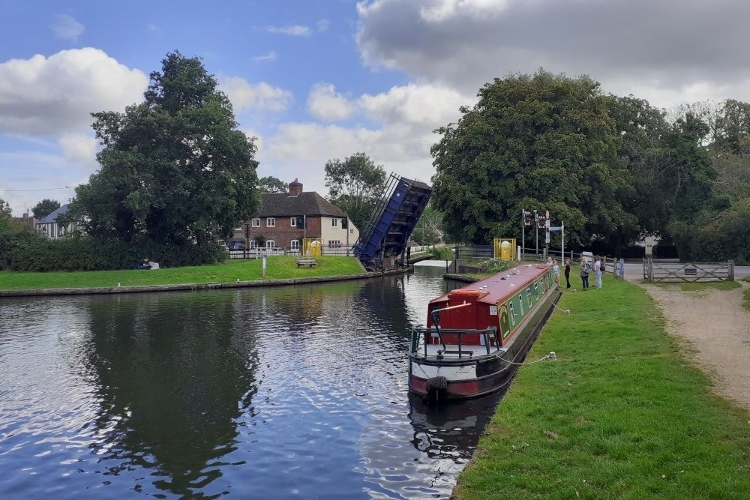 Work on the refurbishment will be starting 8 January 2024 until 15 March 2024, to ensure the bridge continues to function reliably and effectively for many years to come. The refurbishment works require the removal of the entire moving bascule part of the bridge to a steel fabrication yard for structural repairs and repainting.
The removal of the bascule section of the bridge will cause the closure of the A340 from 8 January 2024 until it is reinstalled and made operational again on the 15 March 2024.
The Aldermaston Wharf Lifting Bridge carries the A340 over the Kennet and Avon Canal and is a vital transport link connecting our community. It was constructed in the early 1980s and many of the structural, mechanical, electrical, and hydraulic systems essential for the bridge's operation have become worn or are now outdated, with spare parts becoming increasingly harder to source.
The canal will also be closed from 8 January 2024 until 14 January 2024 to allow the removal of the bascule and then again from 26 February 2024 until 15 March 2024 to allow the bascule to be reinstalled.
Councillor Denise Gaines, portfolio holder for Highways, Housing and Sustainable Travel said:
"The upgrade of Aldermaston Wharf Bridge is essential to ensure the Bridge remains in a reliable working condition for many years to come. We understand the inconvenience caused by the road closure and assure you that we are working diligently to complete the project as quickly as possible."
Transportation is the lifeblood of any community, and we understand the importance of keeping people moving. Alternative routes have been identified and will be clearly signposted to facilitate the movement of vehicles and pedestrians during the closure period.
Last modified:
19 September 2023
10:26