Working to deliver a balanced budget for 2024/25
Council facing £14m budget gap with public consultation set to begin on Monday 27 November.
on
15 November 2023
17:11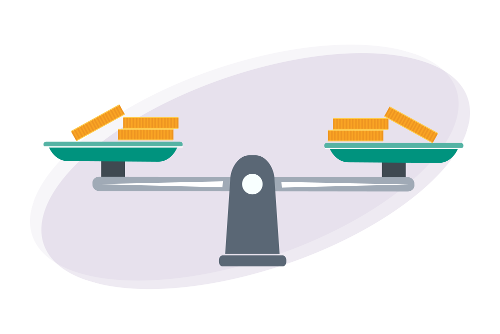 West Berkshire Council has started work on its 2024/25 budget with a challenging financial position set to continue into next year.
The budget will continue to be squeezed due to an increasing demand for services, high inflation making those services more expensive to deliver and Government funding falling below inflation rates. These factors are outside the Council's control with the impact being a £14m gap between expected funding and the forecast spending requirements next year.
Work has started over the summer to bridge this gap with £10m in savings and income generation already found which include spend-to-save projects to deliver services more efficiently, and other measures such as removing vacant posts, exploring new income streams and through procurement - including savings through a new telephony system.
Whilst every effort has been made to protect frontline services, a small number will be impacted by proposals to make savings or generate income. These will be subject to a public consultation with the public invited to have their say before any decisions are made. Subject to approval by the Executive, the consultation is set to begin on Monday 27 November 2023 and will include proposals to:
Restructure car parking fees - generating up to £450,000
Close or find an alternative provider to run Willows Edge Care Home - a saving of up to £240,000
Reduce the frequency of grass cutting - saving up to £220,000
Restructure funding for Adult Social Care transport services - generating between £100,000 and £400,000
Reduce funding for gully emptying and bridge maintenance - saving up to £110,000
Reduce litter and dog waste bins - saving up to £90,000
Restructure Adult Social Care Care-Home charges - generating up to £80,000
Reduce the opening hours of the Household Waste Recycling Centres - saving up to £59,000
Reduce the frequency of annual weed treatments - saving up to £20,000
Reduce contributions to community transport - saving up to £10,000
These proposals could generate up to £1.75m - or 12.5% of the budget gap - depending on the outcome of the public consultation. Work is continuing to find the remaining £2m needed to deliver a balanced budget.
Councillor Iain Cottingham, Executive Member for Finance, said:
"We are in a very similar situation to many other councils with funding failing to keep up with the cost of delivering our services. Some have already issued bankruptcy notices and, while this is not a situation we immediately face, we are working very hard to keep it that way. As part of this work we want to be open and honest with residents about the situation and the actions we are taking.

"Funding for next year is undoubtedly tough and we are doing all we can to protect frontline services and especially those relied upon by our most vulnerable residents. We are on track to find almost 90% of the budget shortfall without affecting these frontline services. I hope residents will take the time to look through our spending proposals and have their say through the consultation."
Councillor Lee Dillon, Leader of West Berkshire Council added:
"In our new Council Strategy we introduced a new priority to deliver services we are proud of, and this requires us now having a fit for purpose financial control environment. In setting our budgetary plan for the year ahead we will be addressing areas which have previously overspent their budget allocation due to either insufficient investment or rigorous cost control oversight. Getting this right now will mean we can optimise our financial efficiency and thus reduce the risk of unexpected budgetary surprises - putting us in a stronger position to deliver consistent, good quality services for residents and in support of our priorities for improvement."
Further information about the Council's financial situation can be found in the Medium Term Financial Strategy which will be considered by the Executive at its meeting on Thursday 23 November. The agenda and reports for the Executive meeting are available to read online with the meeting open to attend in person at Market Street or stream on our YouTube channel.
Further information on the budget proposals will be published on our Consultation and Engagement Hub, and available via our website homepage, from Monday 27 November, if approved by the Executive.
Budget challenges continue from 2023/24
Work is already underway to address an £8.7m overspend in this year's budget - which is caused by the same inflationary and service increase pressures forecast affecting the 2024/25 budget.
Over the summer the Council has worked quickly to halt spending and put in place spending controls which include:
Reviewing all recruitment activity to fill only the most critical vacancies this year
Reviewing all spending and approving only that which relates to statutory services or which are otherwise unavoidable
In particular, reducing the cost of agency workers
Working with staff to look at new ways to save money, and bringing forward transformation projects which to deliver savings sooner
This is already beginning to deliver results with the forecast overspend down to £6.3m - in part due to a 15% reduction in the use of agency workers. The Quarter 2 figure is expected to show a further reduction in the forecast in year overspend.
Last modified:
16 November 2023
08:54