Exercise tests response to major incident at AWE
More than 30 agencies take part to test emergency plan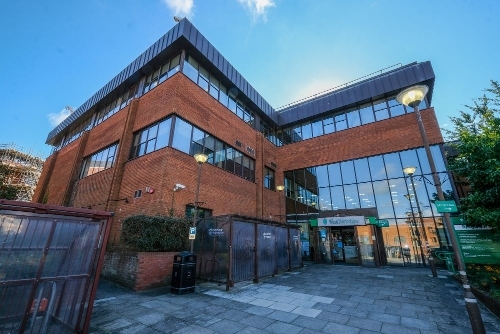 Agencies from across the region came together earlier this week to undertake a major exercise which tested the AWE Off-Site Emergency Plan.
The exercise, one of the largest exercises of its kind in recent years, saw agencies respond to a simulated incident which involved the release of radioactive materials from the Burghfield site and which affected areas in West Berkshire, Reading and Wokingham.
The aim of the exercise was to test West Berkshire Council's AWE Off-Site Emergency Response Plan and demonstrate to the nuclear regulator that agencies are prepared to respond in the unlikely event of a radiation emergency at the AWE sites in Aldermaston and Burghfield.
The exercise involved more than 180 staff from 32 different agencies at local, regional and national levels and included emergency services, local authorities, health trusts and specialist organisations.
The testing of the Off-Site Emergency Plan is a legal requirement but also allows all agencies to ensure they are prepared and ready to respond should there be an incident at either AWE site.
Speaking about the event Nigel Lynn, Chief Executive at West Berkshire Council said:
"While the likelihood of such an incident is small, we have plans in place to respond should it be necessary for us to do so and it is essential that we test these plans.

"We regularly test different aspects of our plans but it is not often we have the chance to do so with so many agencies taking part. This was particularly useful for demonstrating how we all work together across borders to respond to an incident."
More information about AWE in West Berkshire, our off-site plan, and information for residents in an emergency can be found on our website.
Last modified:
28 April 2023
15:05