Council Strategy 2019-23: Delivering for you
Reflecting on key achievements delivered through our 2019-23 Council Strategy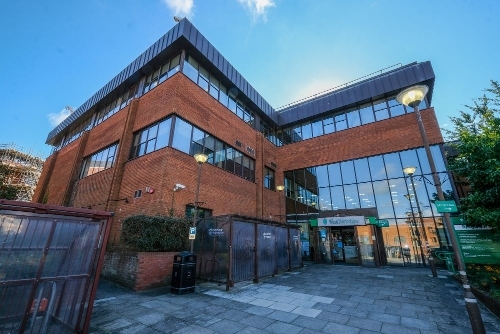 With the end of the 2019-23 Council Strategy approaching, a new report has been published setting out key achievements for West Berkshire's residents over the past four years.
The report, which has been produced by the Council for next week's Executive meeting, details how the Council has performed against each of the aims, priorities and targets it set itself back in May 2019 when it was introduced.
Since then we have been working hard to deliver this Strategy and at the same time adapt and respond to a number of significant challenges including the Covid-19 pandemic, the Climate Emergency and the economic and social consequences of the conflicts in Ukraine, Afghanistan and Syria. This includes:
Completing 95% of pothole and road edge repairs in a timely manner
Superfast broadband made available to more than 97% of properties
640 additional properties benefitting from flood prevention schemes
Offering 98% of primary and secondary school starters one of their preferred school places
Improvements in the time taken to determine planning applications
Consideration of more than 13,700 requests for adult social care support for vulnerable residents
The report will be considered by the Executive on Thursday 23 March. The report documents, and information about how you can watch the meeting online is available here: Executive - Thursday 23 March
Speaking about the Council Strategy, Council Leader Lynne Doherty said:
"The past four years have been challenging, with a number of local and international events having impact on our plans. Despite this, the end-of-term report sets out just how much the Council has achieved for residents.

"I am proud of the dedicated team at West Berkshire who have worked tirelessly to deliver our core services to a high standard as well as improving the areas we specifically set out at the start of this journey in spite of difficult circumstances.

"These achievements, enabled by your council tax and business rates, and national funding we've successfully applied for, have ensured that West Berkshire has remained a great place to live, work and learn."
The report has been produced by West Berkshire Council but includes independent assessments on performance from other bodies including:
OFSTED rating 94% of our schools as Good or Outstanding and our Children and Family Service as 'Good'
Care Quality Commission rating four of our five adult social care services as Good or better for safety
The Green Flag scheme recognising our well managed parks and green spaces with Green Flag status for Goldwell Park in Newbury and Linear Park in Calcot
National performance data showing West Berkshire in the top 25% for the high quality of our road network
In addition residents through two surveys in 2020 and 2022 have also provided positive feedback about the area and the services we provide. This includes from last year's survey:
A high proportion of residents are satisfied with the local area (89%) and with the way the Council runs things (64%). This compares favourably with comparative data from the Local Government Association, where the results are 78% and 56% respectively.
33% of residents would speak positively about the Council compared to 16% that would speak negatively.
Of the residents that contacted the Council in the previous six months, 56% reported a positive experience, compared to 15% that reported a negative one.
Following consultation with residents earlier this year a new Council Strategy 2023-2027 is set to be adopted in May.
A new interactive performance hub has been launched this week to make it easier for residents to find data about how the council is performing against its annual targets. Its available here: West Berkshire Council Performance Portal
---
Last modified:
16 March 2023
08:39