Community Orchard Planting Day
Grab your gardening gloves and wellies and join the West Berkshire community on Saturday 21 January to help plant our new community orchard.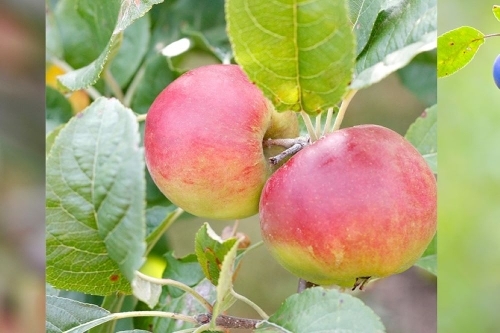 Staff and members of the public will join together to plant 30 fruit trees and hedges in the green space at Almond Avenue and Poplar Place, Newbury. This site has been chosen as it is owned by us and is a popular open space for recreational use with play areas and space for dog walking.
The green space site is currently not used for a specific purpose and is large enough to create a community orchard whilst leaving sufficient open space for the public to use. It is easily accessible by vehicle through Poplar Place (by means of the children's playground at RG14 1LU), and via footpaths from nearby residential areas.
Community orchards are excellent places for people to come together to plant and cultivate local and unusual varieties of fruit trees and to be used as the focal point for community activities such as picnics, or as a green haven in which to have a positive impact on both our physical and mental wellbeing.
Creating a nature-friendly conservation area where wildlife can flourish is not only for the benefit and enjoyment of the whole community, but also meets the actions we are taking take to reach our target of carbon neutrality by 2030 that we produced in our Environment Strategy.
We all know that achieving carbon neutrality requires a multi-faceted approach and for us all to play our part. One way to tackle climate change is through carbon sequestration, which is the process of capturing and storing atmospheric carbon dioxide. Tree and wildflower planting is an example of this, and it adds to the character and biodiversity of our district.
Cllr Richard Somner, Executive Member for Planning, Transport and Countryside at West Berkshire Council, said:
"Creating this community orchard will be of benefit and enjoyment to the whole community, including nearby residents and organisations such as the Scouts and Dingley's Promise based in Poplar Place as well as visitors to the area.

"Creating a nature-friendly conservation area where wildlife can flourish (bees and fruit trees are co-dependent), it is hoped the community orchard will be an attractive addition to the open space with blossom on show in the spring. Anyone using the open space will be able to collect the fruit, respectfully, and we will have signs up explaining what each variety is, when it will be ready for harvesting, and how it can be used.

"We look forward to welcoming members of the public join us in this community planting event and watch as the community reap the benefits. In the future we'd like to create other community orchards across the district on council owned land or with our partners."
If you would like to lend a hand and do your bit for the environment, please do join us at 10:30am on Saturday 21 January at the park space behind Almond Avenue and Poplar Place, Newbury.
The tree pits will be pre-dug and all tools will be provided. We will also provide refreshments on site during the tree planting. Please come dressed for the great outdoors and bring your own gardening gloves to protect your hands.
For further information, please contact Jo Watt on: jo.watt1@westberks.gov.uk.
Last modified:
12 January 2023
16:18