Council vote to progress submission of the Local Plan Review
Consultation on Local Plan Review begins on 6 January, 2023.
on
02 December 2022
08:15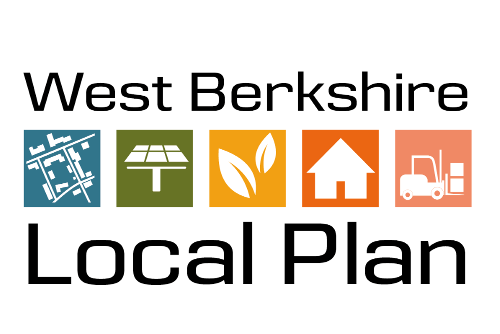 Councillors voted last night to move the Local Plan Review submission to the next stage, ensuring that West Berkshire remains a 'Plan-led' authority. The Local Plan Review, a long-term strategic document used to set out the vision and framework for the area's future development, will become open for public consultation beginning 6 January 2023 for six weeks.
By 2039, the Local Plan Review will have provided approximately 9,000 much-needed new homes for our residents, ensuring a mix of new homes, including affordable homes, homes for growing families, first-time buyers and even downsizers. This includes infrastructure proposals to support new development as well as services to our existing communities.
The advancement of the Local Plan Review to the next stage is a significant step toward maintaining West Berkshire as a 'plan-led' authority where development and growth are managed and planned for. This means that the District's valuable assets will be both protected and enhanced, with growth allocated to the least sensitive areas.
Councillors wanted to make sure that the environment and the effects of climate change were prioritised by supporting ambitious standards for sustainability and environmental impact outlined in the Local Plan Review ahead of government targets.
Following extensive consultation with local stakeholders during the previous Regulation 18 consultation, major themes have been addressed and resolved. Councillors allocated a new strategic development of 1,500 new homes in north-east Thatcham, a significant decrease from the 2,500 previously proposed. Ensuring 600 of the 1,500 proposed homes for north-east Thatcham will be affordable.
The Plan is also business-friendly, with areas for existing West Berkshire businesses to expand and spaces to attract new businesses in to our District, creating new jobs and opportunities for all. The proposals prioritise the preservation of the District's valuable assets, such as the Area of Outstanding Natural Beauty (AONB) and important green spaces, as well as local flora and fauna.
As part of the vote, over 40 development management policies were also updated. These include minimum house sizes, maximum amount of water to be used in new dwellings as well as policies relating to health and well-being, and residential amenity.
The Local Plan Review is the conclusion of years of work (it began in November 2018), including extensive evidence gathering, thousands of hours of Officer time, consultation with the public, our neighbours, and land owners in the District, and regular cross-party meetings with Councillors who have shaped the Plan.
You can watch yesterday evening's Council meeting on YouTube.
Councillor Richard Somner, (Executive Member for Planning, Transport and Countryside) said:
"This plan is a green plan, a business friendly plan, a housing plan for our children and future residents and a good plan for West Berkshire. I'm pleased that Councillors voted to send the Local Plan to Regulation 19 Consultation, which will start in January 2023.

"Tonight's debate showed how important this Local Plan is. It identifies where 9,000 new homes can be built by 2039, focuses on how development can help solve the climate crisis, and protects the district's most valuable assets.

"By moving the Local Plan to the next stage, Councillors also made sure that over 40 of our Development Policies, such as those about enforcement and environmental protection, have been updated and start to carry weight when we decide future planning applications. Without waiting for the examination process to be over.

"Officers will now prepare for the Local Plan to go out to public consultation in January 2023. Those wishing to comment on the Plan should wait until the consultation period opens. Further details to follow.

"We couldn't have gotten to this point without input from the community and other important people. We have cut the proposals for any future development in north-east Thatcham by 1,000 homes, which is a big change. We have been listening and will continue to do so."
Last modified:
24 January 2023
11:02