Recycling your food waste is good for the environment
Our new weekly food waste collection service starts today!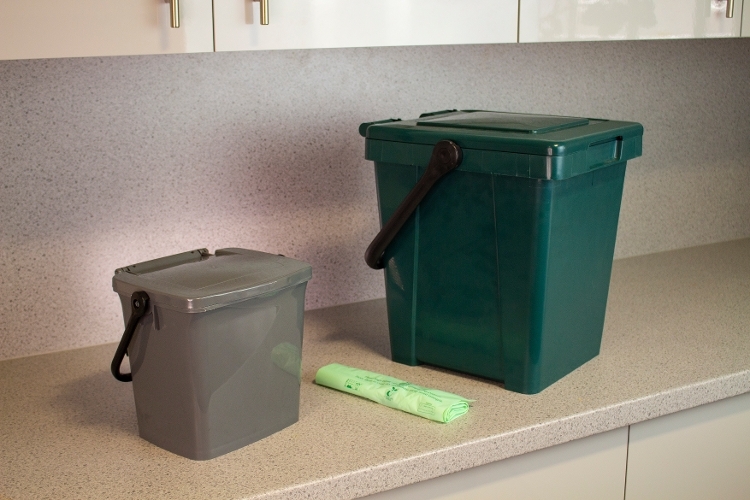 From today, Monday 31 October 2022, our new separate weekly food waste collection service begins for West Berkshire residents who receive a kerbside collection. Collections from flats and communal dwellings will begin on 28 November 2022.
Analysis has shown that on average over 25% of the contents of the current black bins for general waste are made up of food waste. Therefore we are making changes to the way your food waste is collected so that it is collected weekly from a smaller, more secure container to encourage everyone to recycle food waste for a greener West Berkshire.
Collections will take place on the same day as your black bin and recycling collections. You will be able to recycle the same types of food waste as the Council's previous food waste collection service including:
meat and fish
fruit and vegetables
cheese and eggs
bread and pastries
uneaten food from plates
tea bags and coffee grounds.
Please do not:
put bones from red meat, oils, liquids or fats into your caddy
put any packaging such as plastic wrapping in the food waste bin
place any food waste into green garden waste wheelie bins.
Please make sure only to use compostable liners if you choose to use one.
Further details on what can or cannot be included in your separate food waste bin can be found on our website www.westberks.gov.uk/foodwaste.
Watch our video on how to use the new food waste collection service.
By recycling your food waste you will help cut down the amount of food waste that ends up in landfill sites or incineration facilities. Food waste that is sent to landfill doesn't harmlessly breakdown. It has a big impact on the environment as its rots and releases methane - a greenhouse gas that is over 20 times more harmful than carbon dioxide.
Recycling your food waste is good for the environment, will significantly improve our annual recycling performance and can also help the Council to save money compared to using landfill or incineration facilities.
Let's all start recycling food waste weekly and do our bit for the environment!
Last modified:
01 November 2022
09:30