West Berkshire Council's Newtown Road Recycling Centre to open for longer hours on Thursdays during summer months
Extended summer opening hours are to be introduced from April 2022 at West Berkshire Council's Household Waste Recycling Centre (HWRC) on Newtown Road, Newbury.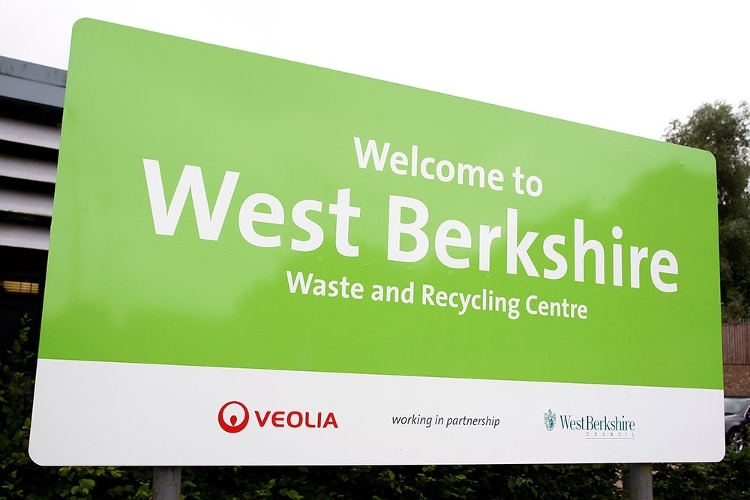 The upcoming extended opening time will enable our HWRC in Newbury to be open until 8pm on Thursdays between April and September each year, starting from Thursday 7 April. On other days, our sites will open as normal from 9am to 6pm.
This new extension is another significant service improvement since access to the two HWRC facilities was standardised in April 2020, after a successful trial period, to enable residents in the east of the district to enjoy a similar level of service as those around Newbury. The Council decided to introduce the extended opening hours during early 2020 to provide more opportunities for recycling. However, it was not feasible to implement that decision from April 2020, as originally intended, due to challenges related to the pandemic. With the situation progressively improving, we are now in a position to go ahead with this positive change.
It has not been possible at this time to introduce the same extended summer hours at the Padworth facility due to an existing planning constraint.
Cllr Steve Ardagh-Walter, Executive Member for Environment and Waste at West Berkshire Council said: "As a Council, we are always looking for additional ways to help our residents to recycle more and dispose of their waste responsibly. We are pleased to be able to introduce extended opening hours on Thursdays at our Newtown Road, Newbury facility. This will be useful to residents who prefer to visit the site after their normal working hours."
If you are a resident wishing to use the recycling centres, please ensure that you have registered for an online permit, as well as booking an appointment before you visit at: www.westberks.gov.uk/clickandtip. Residents who do not have access to technology devices or an internet connection can call the Council on: 01635 519080 for assistance. Please bear in mind that our phone lines are very busy at the moment so only call if necessary.
You can find more information regarding our HWRCs at www.westberks.gov.uk/recyclingcentres.
The Council has two household waste recycling centres located at Newton Road in Newbury and at Padworth, near Reading.
The site opening hours are shown in the table below:
HWRC Site

Winter Opening Hours (October to March)

Summer Opening Hours (April to September)

Padworth HWRC

9am to 6pm

9am to 6pm

Newtown Road

9am to 6pm

9am to 6pm (everyday ⃰ apart from Thursdays)

9am to 8pm (Thursdays)
⃰ The Council's sites are open every day of the year including Bank Holidays, with the exception of Christmas Day, Boxing Day and New Year's Day.
Last modified:
04 April 2022
14:29