£150 Government Energy Rebate
If you live in a property in Council Tax bands A to D, you are likely to receive a £150 energy rebate from the Government.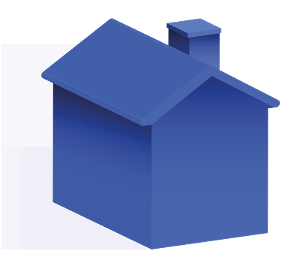 As countries around the world come out of Covid-19 lockdowns, surging demand for energy has meant energy prices have increased. Over the past year, the price of gas alone has quadrupled.
Whilst the problem is global, the effect is being felt by millions of households here in the UK.
Recently, the Government announced that around 20 million households in England in Council Tax bands A-D will get a £150 rebate from April.
The rebate will not need to be repaid.
Who's eligible?
Households in Council Tax bands A-D will receive the £150 Council Tax rebate.
This means 4 out of 5 households in England will benefit, including around 95% of rented properties. However, second homes or empty properties will not benefit.
If you are unsure of your Council Tax band, check it via your printed Council Tax bill or at: https://www.gov.uk/council-tax-bands.
When will the rebate be paid ?
So far over 30,300 customers that paid their council tax by direct debit during April, May and June have now received the £150 council tax energy rebate.

However, the Council is aware that some customers who pay their Council Tax by Direct Debit have still not had their energy rebate yet. Unfortunatley, in some instances it was not possible to process the payment as the person/s liable to pay the Council Tax did not match the bank payee details provided.
There are a number of reasons for this but we can reassure customers that we are working hard to correct these issues and hope to either make the payment or contact them over the forthcoming weeks.
The Customer Services and Council Tax Teams are extremely busy at the present time working on these queries and are therefore asking for your patience at this time.
The rebate process for customers who don't pay by direct debit will go live in July. We are very sorry for this delay.
We will post further updates here along with details of our Discretionary Rebate Scheme for those customers who are in Band E to H.
Last updated 28 June 2022

Frequently asked questions about the rebate scheme:
I have moved out of my property on 20 April 2022, do I still receive the rebate? Yes you do. The qualifying date is wherever you were living on 1 April 2022.

I have moved into West Berkshire on 5 April, do I qualify? Unfortunately, you don't. The qualifying date is 1 April so you may qualify at your previous address if you met the criteria.

My parents pay the Council Tax for me, can I still get the rebate? Yes you can, but as your parents pay the Council Tax on your behalf, we will have to contact them to ensure it's paid to the correct person.

My property is in Band E, but I get Disabled Reduction reducing the Band to D - do I qualify? Yes, you are eligible. Although the property remains officially in Band E, for this rebate scheme the Disabled Band D is used.

I live in a House in Multiple Occupation, do I qualify for the rebate? As you won't be responsible to pay Council Tax, then, unfortunately, you are not eligible. However, the council are still drafting their discretionary scheme and some additional information regarding eligibility maybe provided.
Is there a closing date for rebate applications ? Yes - all energy rebates need to be paid by the 30th September 2022