Withdrawal of Faraday Road Planning Application
West Berkshire Council is to open temporary public sports and recreation space at the former Faraday Road football ground site by the end of the year.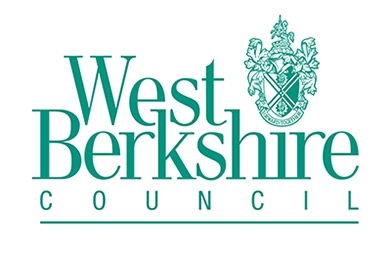 Issued on: 8 October 2021
The site, which forms part of the London Road Industrial Estate and previously included a pitch and clubhouse building, was vacated three years ago to allow plans to be brought forward for significant investment, including the creation of an attractive new gateway into Newbury with a mixture of commercial and residential development.
A planning application to demolish the former clubhouse, create additional car parking on the site and to enable the temporary opening of the sports and recreation space whilst redevelopment plans were drawn up was submitted in October 2020 and was due to be considered by the District Planning Committee later this year.
Following an arson attack on 13th August, however, the clubhouse was partially destroyed and on the advice of Building Control was subsequently demolished in the interests of public safety. As a result of this demolition work, only the concrete base of the former clubhouse remains and a new planning application will be submitted in due course to seek permission for its removal.
In the meantime, works will be carried out to make the site safe and to open it up to the public. This will include work to address remaining safety concerns, such as the removal of redundant electrical equipment and fencing. Part of the boundary fencing will then be removed to enable the playing field to be opened up for informal sport and recreation activities, including football, rounders and dog walking. Timber bollards will also be installed to prevent vehicles gaining access to the green space and cycle racks will be provided to encourage active travel. These activities do not require planning permission, therefore contractors will start on site in the near future.
The informal sport and recreation space is scheduled to be re-opened by mid-December, so that residents can make use of it from the earliest possible date while plans for the site's long term future are developed.
Councillor Ross Mackinnon, Executive Member for Finance and Economic Development at West Berkshire Council, said:
"A lot has happened in the last 12 months and it is right to review our plans followingthis summer's fire on the site, which destroyed most of the former clubhouse.

"Re-assessing our plans and opening up the recreational space on a temporary basis to the public at the earliest possible opportunity, as we planned to do back in 2018, is in the best interests of the community in Newbury and we're glad local people will be able to access it so soon for exercise and informal sports and recreation. In tandem, we're also working with partners including Sport England and the Football Association to re-provide football facilities in Newbury at both professional and community levels.

"Our commitment to an exciting new development on the site in the medium to long term remains strong and we look forward to bringing forward plans for this in the near future."
In line with commitments set out in the Playing Pitch Strategy, the Council last month submitted plans for a brand new replacement football facility which will be available for professional and public use - Newbury Sports Hub at Monks Lane. The Council has also committed to providing a new grass pitch for community football in Newbury, with a planning application set to be submitted by the end of the year.
For further information on Playing Pitch Strategy and outdoor sports facility development: https://info.westberks.gov.uk/playingpitches
For further information on the replacement football facility (Planning Application Ref: 21/02173/COMIND): https://publicaccess.westberks.gov.uk/online-applications/
Last modified:
07 March 2023
10:24